Oct 28, 2021 12:51 PM Central
Tammy Hawskworth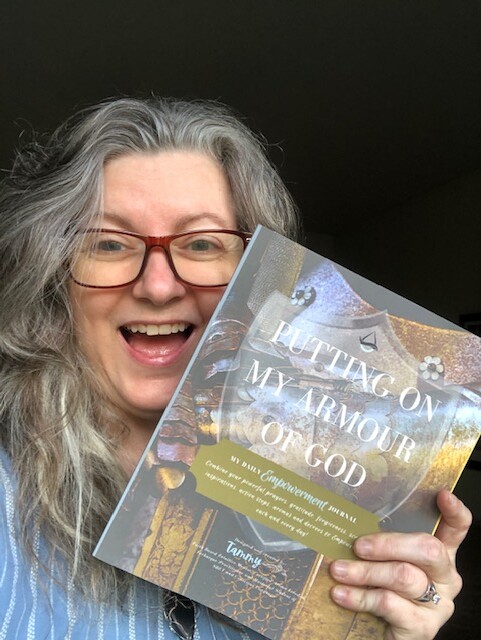 I am a person who does some things on a whim, spur of the moment, and other things I meticulously plan out.
As I go through my self improvement journey, I have been doing many things that our new to me. My newest adventure has been writing a book...well actually THREE books!
It has been on my bucket list, however never made it to my vision board. The things one my vision board are the things I am focused on right now! The ones that gets some daily attention, the ones I take steps to achieve. So, when the idea came to create my first book, it took me by surprise.
I co-host a morning Aroma Reset room on clubhouse with several other Aroma Freedom Technique Practitioners. We do this daily rotating mornings. I was not the host this particular morning, so I was able to flow through the reset. The first room cleared what was up for me (we do in two separate rooms, one right after the other) and in the second room nothing else was up for me to clear. As I flowed through the process, I received this incredible download that I should create a journal and everything that it should include. I took all my inspirations down immediately into my current journal (one I have been using for just over a year). Once the room was complete, I went right to play at creating my journal. I used a fabulous online FREE resource and had my journal together in four just days!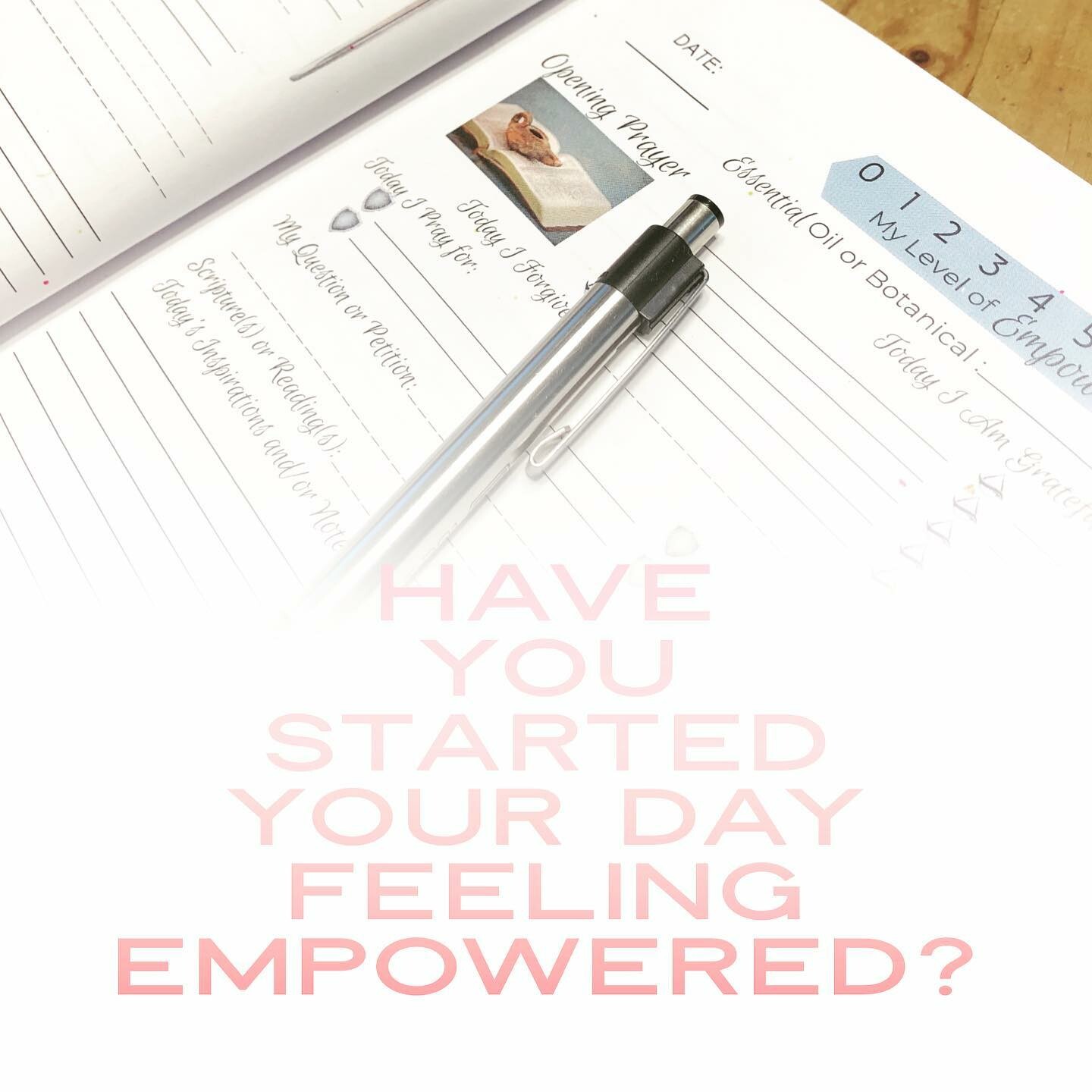 My journal is designed to empower you. You rate how empowered you feel at the beginning and again at the end. This allows you to see how powerful this tool is as you can feel and see the results immediately!
I include prayer, gratitude, forgiveness, questions, scriptures or other motivational reading or listening, a place for your inspirations, revelations and ah ha's. Also included is a place for action steps and my personal favorite- essential oils and decrees!
Ok, so my story doesn't end here...
The process was so easy, I decided to create a course to help others get published. That's right!
I then thought maybe others would appreciate this information too and received confirmation after doing an AFT session with a fellow practitioner-thanks Tania!
In my course I break the steps down into short videos, most under 5 minutes, with an over my shoulder view of the process. During the creation of my book, I was stuck on one thing when I created my book and purchased a much more expensive course, which did not answer my question. The course does have valuable information, however was not what I required to complete my publication of my book. I continued to research and found my answer. I have this all included in my course From Canva to KDP, which you can grab
here
, if publishing a book is on your list!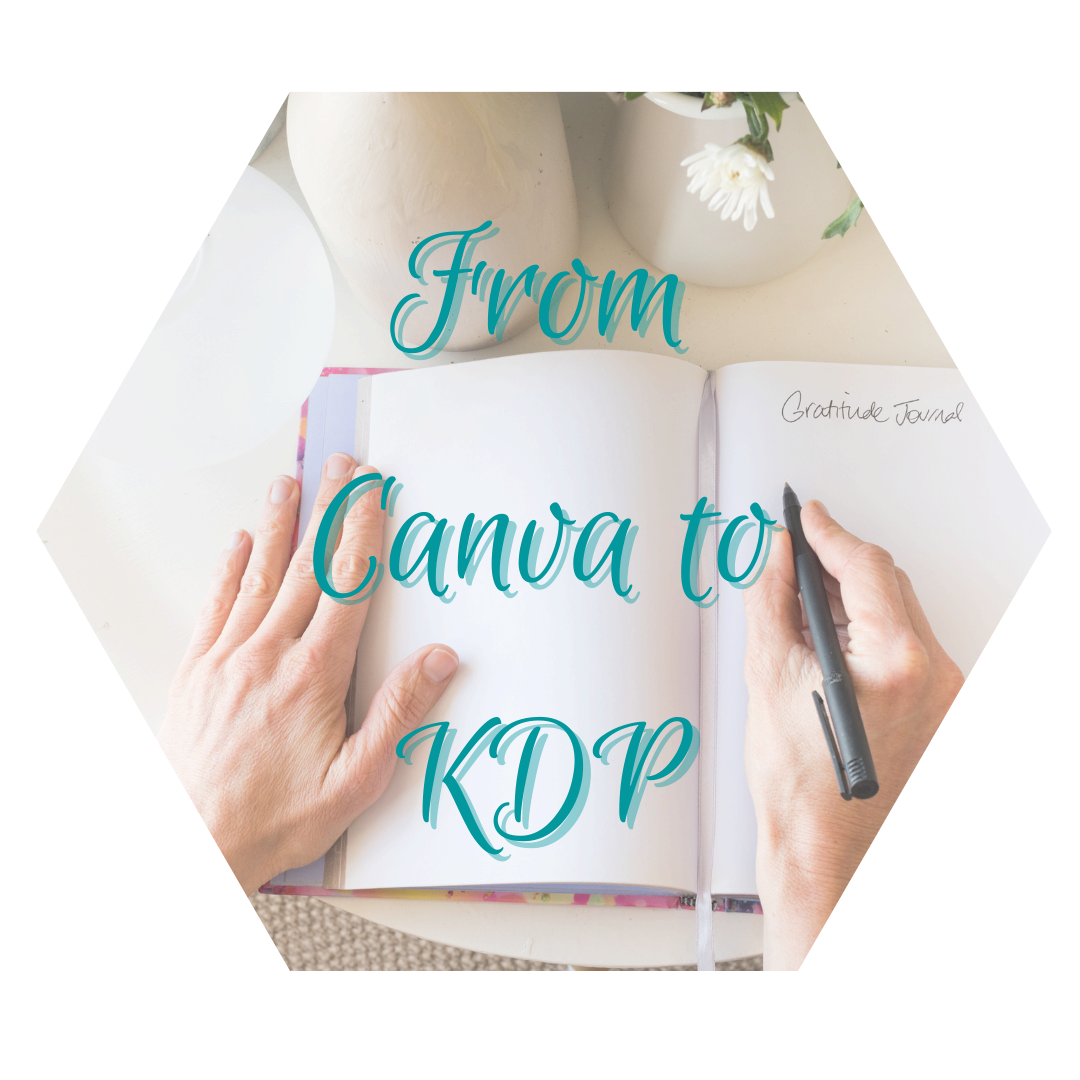 During the creation of my course I created my second published book another smaller guided journal, this one is for a 100 day Gratitude challenge focusing on daily gratitude and prayer. I plan to launch my challenge early in the new year!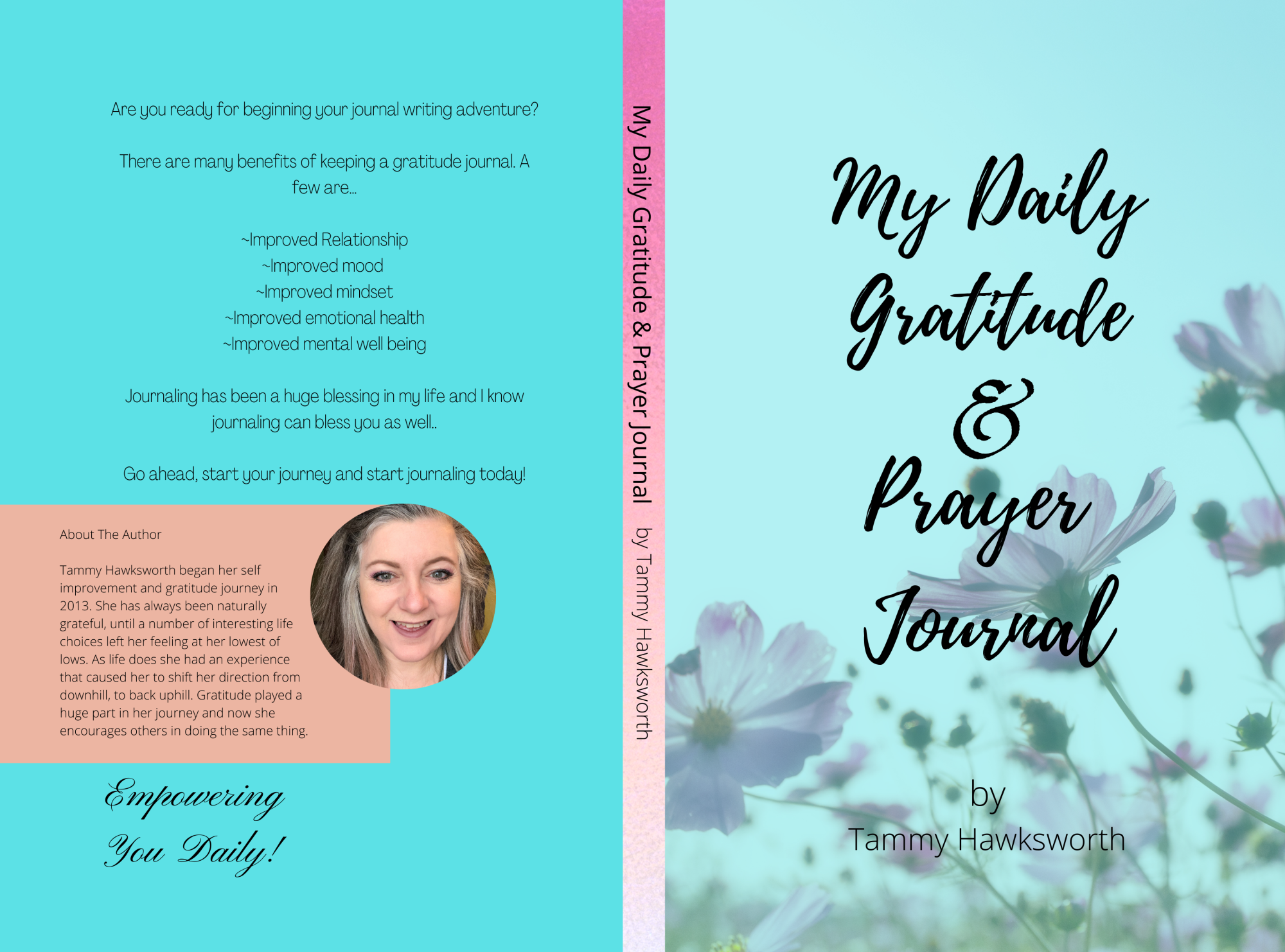 My story is almost complete!
Just a couple of Sunday's ago, I did another clearing and was inspired with a children's book. This is a way to help children process their emotions through an Aroma Reset visually. Again the creation was super fast I started as soon as inspiration came. I had the book complete in the morning. Later in the day I had an idea for one more layout and added that. I then published and it went through early Monday. Typically a book takes 72 hours to go through the review process, this one however went live early Monday evening, before my Gratitude journal went live!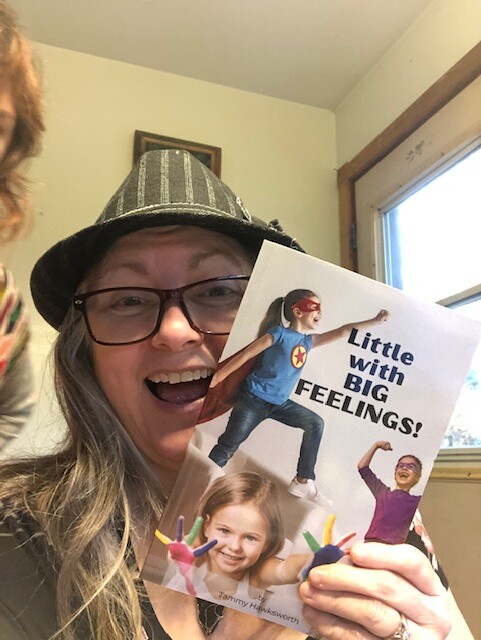 So who knew I would be a published author? I feel amazing being able to hold books I wrote and published in my hands.
If you stuck around to the end of this long post, thanks, you rock! You are my people! You get inspired because other take action and succeed.
What are you now inspired to take action on? Do you have a book you would like to get published?
I can help with that!
Maybe you would like to grab a copy of one, or maybe all of my books- you can check out how
here
.

Have a great day!
Feel empowered everyday!
Love what you are reading here, subscribe to stay up to date!
You can also Follow me on the following social platforms...


I am have a number of affiliates and by clicking the link(s) in my posts, I may receive an income from your doing so, thank you for your support!
Sep 21, 2021 09:14 PM Central
Tammy Hawskworth
Writing a book has been a goal of mine, however not an I'm writing one today kind of goal. More like a one day kind of goal.
Exactly one month ago today I was participating in an Aroma Reset on Clubhouse hosted by my friend and fellow Aroma Freedom Technique Practitioner, Dee Castelli. Typically the room does two flow throughs, one reset in one club and then again in another room in another club. I cleared out what was up for me that morning in the first room, and if I remember correctly I was forgiving a person I had some tension with. This cleared all that was up for me this morning. In fact I was so clear, in the following room, I was able to receive all I required for me to write my first book. I wrote all my inspirations down in my daily journal, which is so interesting, as my download was for a daily journal which included all my things I add in to my morning journaling routine.
My previous journal has been a lovely journal and has helped me enjoy and develop my daily habit of journaling. Up until journaling using this particular format, I was previously never able to stick to journaling.
The idea of having to document the details of my day was overwhelming for me. I would attempt and end up with pages for just one day. I would only ever do one or two days and then give up for months or even years before attempting again.
About two years ago I came across my previously current journal and used almost every single day. So I went from rarely journaling, to rarely missing journal simply because of the process I used.
My new method included prayer, gratitude, asking questions and scripture reading and then writing ideas.
I always added in essential oils, decrees and occasionally action steps. My download has me upgrading and has added a few more things. I took my notes from my morning reset and set out creating my book. Everything flowed with ease. I was enjoying every second. I however had no idea what I was doing. I had never written a book before.
I completed my basis for my journal in just four days!!!
Now what, how do I get this published? I searched my online group for women running businesses from home and creating multiple income streams. Ah ha, KDP was a self publisher. I soon found out I had lots of adjustments and fine tuning for my book. I did not let this deter me. In fact I am grateful, I made so many upgrades for my book which I am very pleased with.
So after many attempt to publish, to get my own ISBN number, and other experiences, my book just went live and for sale!
Oh and if you have tried journaling your daily story and that has not worked for you, perhaps my journal will be a solution for you as well, if you have desired to keep a journal.
You can grab your copy here…
Get Your Copy Here!
Thank you for celebrating with me!
Woo Hoo! I Am A Published Author
Love what you are reading here, subscribe to stay up to date!
You can also Follow me on the following social platforms...


I am have a number of affiliates and by clicking the link(s) in my posts, I may receive an income from your doing so, thank you for your support!