Nov 17, 2022 01:42 PM Central
Tammy Hawskworth
Recently my son came to me saying how his back cracked when he bent over and that he was in pain doing so. He was demonstrating as he shared, and was only bending forward a short way before straightening back up.
Well, knowing my resources available for supporting him. I offered tuning forks. He agreed. He has often refused, as he prefers to do other things with his time ( Video games or stunting with his bike), however does enjoy various techniques when he does agree.
This let me know he was fairly uncomfortable.
We went to my office and he sat on my ball chair back to me and I behind him. I used a pair of tuning forks called the Schumann Pair. (from Biofield Tuning).
I chose to use the forks together going down either side of his spine and as I did, I got to his mid low back and the forks started going all wonky ( like they were going over a bumpy dirt road…lol). I asked if he would lift his shirt so I could see what was going on.
My mind went wow! His vertebrae were protruding and also not in alignment left to right. His spine really was like a bumpy dirt road with twists. I also noticed he had some stretch marks. I thought this was an unusual place for stretch marks. He asked me to take a picture (thankfully because that means I have before pictures). I took one straight on and another from the side.
I do not often think of taking before and after images as one never knows if a shift will be noticeable.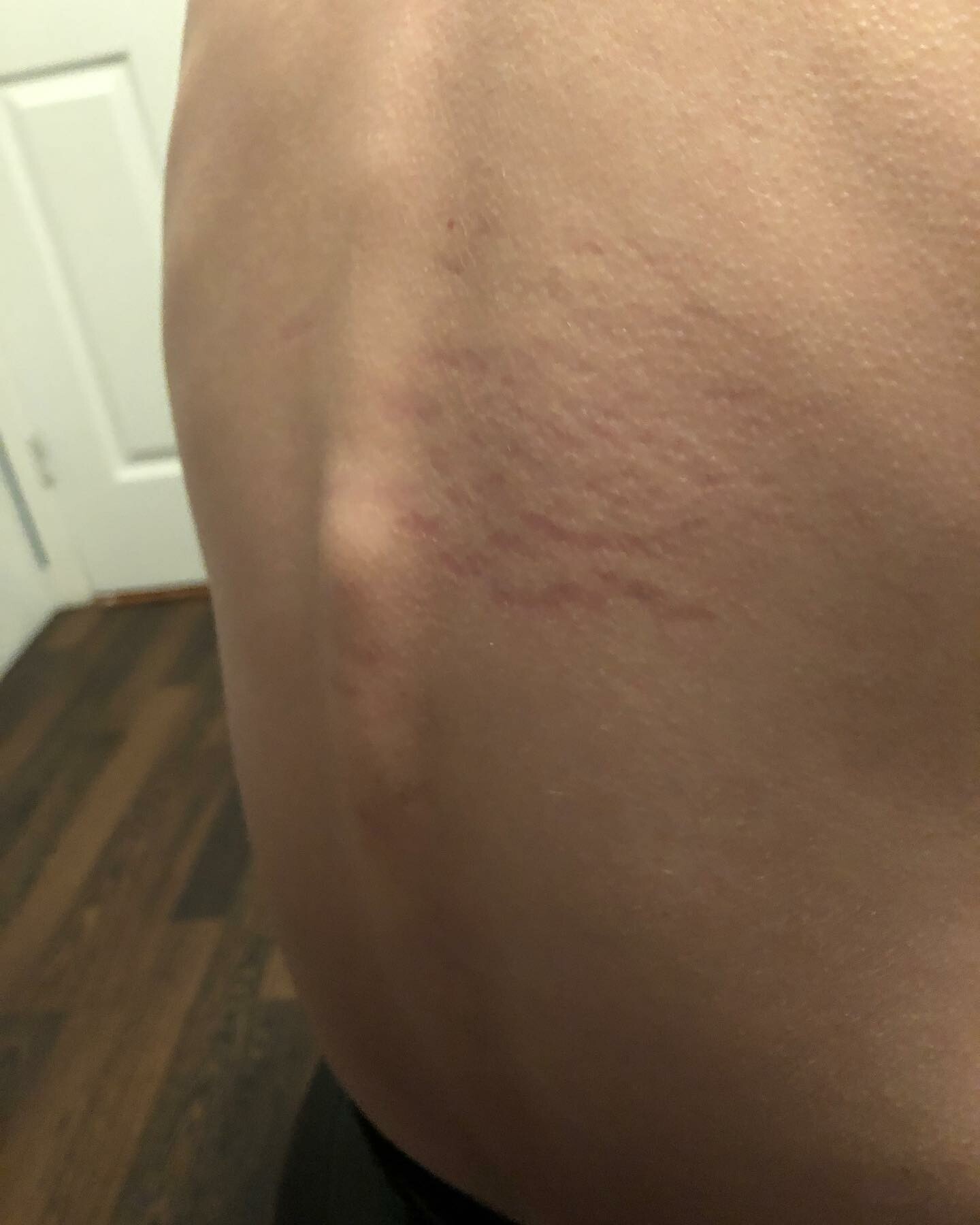 I then continued with the forks on either side of his spine, giving extra attention to the "bumpy" areas. I could see his discs going into alignment. And just as I mentioned this to Caleb, He stated "wow, I can breathe now". Up until then he had not mentioned any issue with his breathing.
I was experiencing wrist pain due to an injury I had. So his session was not very long, between 5-10 minutes. Because I could visibly see a difference I took after images as well. Upon showing Caleb was shocked( as was I honestly). So amazing to visually see his shift and alignment.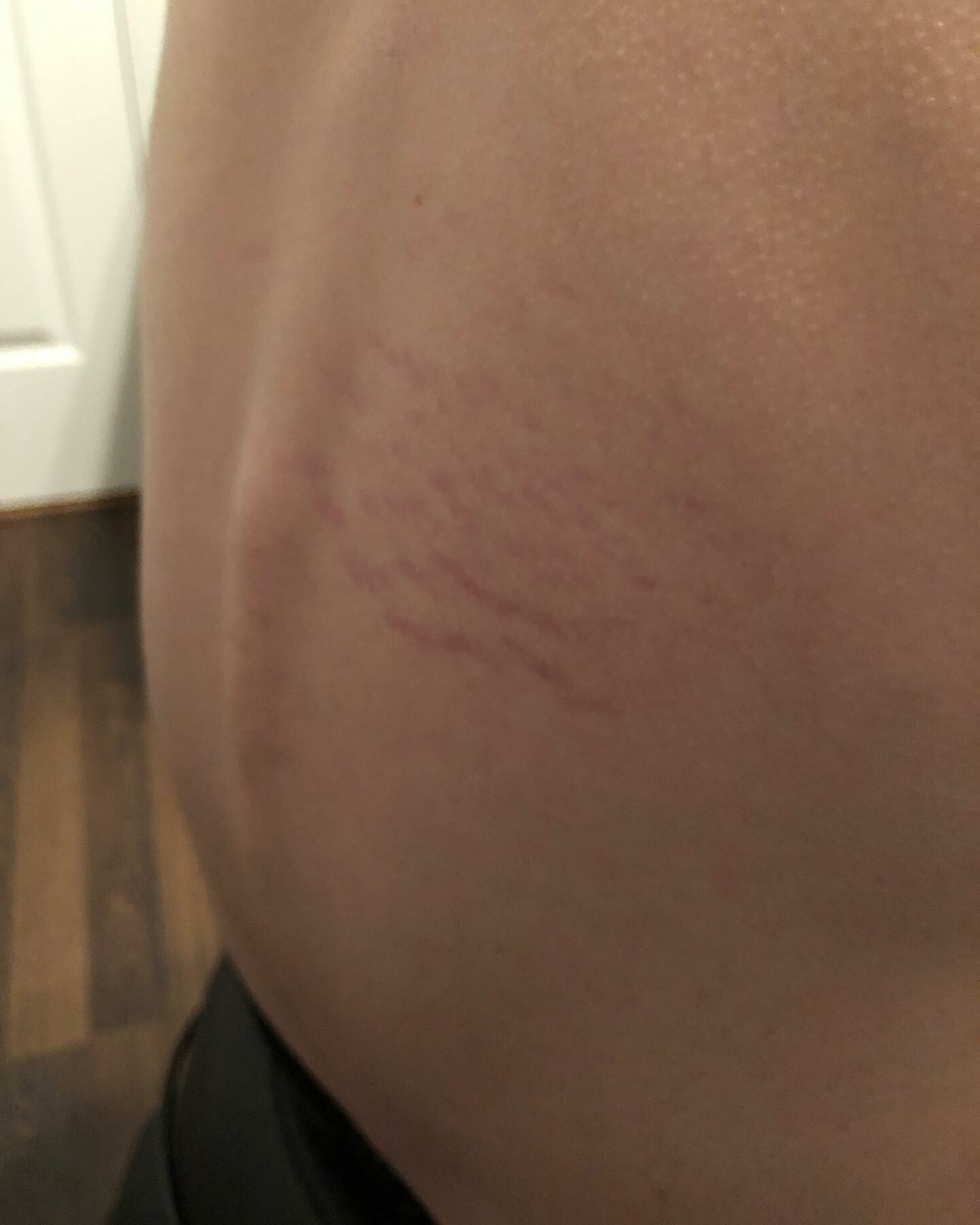 He bent over several times and said he felt much better.
The next day I offered a second session, but he declined (typical as he chose to play his video game). I asked him to rate his level of intensity before his session, he stated 7.5 ( out of 10) and then to rate his level of intensity now. He stated 1.75 and then chose to round up to 2 after doing a bend or two. I took another picture of his back and WOW! I could see no distortion at all anymore. I then asked if he would bend over for a video. He consented. In the video, he beds with easy fully up and down and only then can I see the most protruded disc is only slightly out.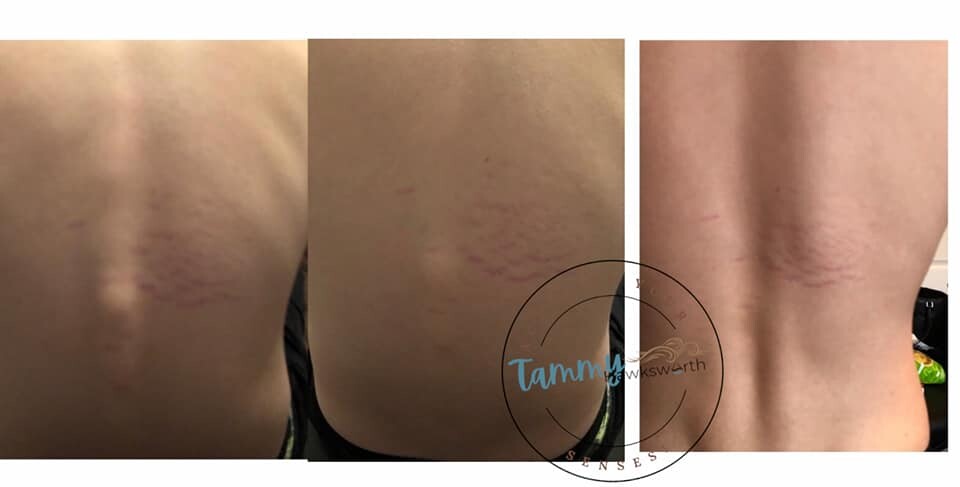 I am so grateful for tools for supporting my families' wellness and for being able to offer these services to my world.
So can vibrational energy create alignment? My answer is YES!

Love what you are reading here, subscribe to stay up to date!
You can also Follow me on the following social platforms...


I am have a number of affiliates and by clicking the link(s) in my posts, I may receive an income from your doing so, thank you for your support!