can bring your goal into reality!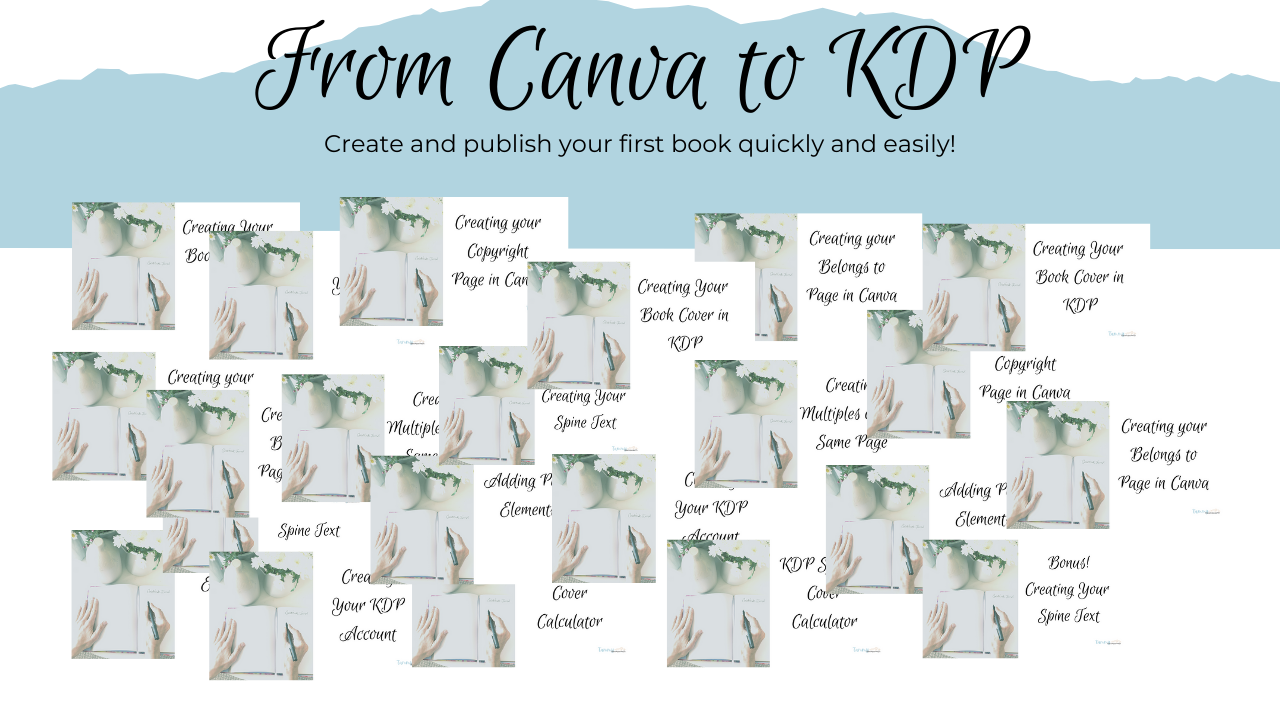 Understand how you can Publish your first low content, simple journal
or first book in fun and easy steps. I guide you through all the steps
as I create a journal for publication.
Each video walkthrough is quick and easy to follow!
Most are under 5 minutes!
Success is simple, with my easy to follow video tutorials.
I walk you through with an over my shoulder view of my process.
Be guided step by step in creating your pages, understand
how to calculate cover size, set margins, and create with ease,
understand how to combine your pages into one file and so much more!
Are you ready for your first fun and easy book creation?