Dec 11, 2020 11:29 AM Central
Tammy Hawskworth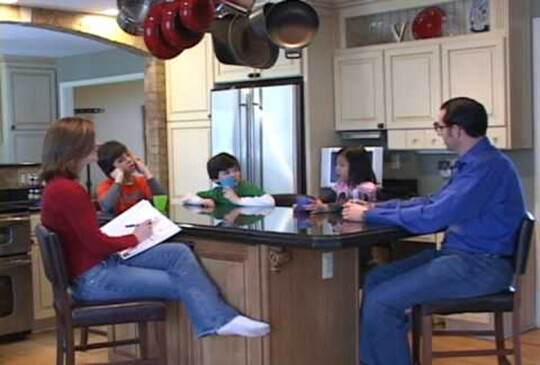 Family life is something that is always changing. With multiple people living under one roof, there are bound to be issues that come up that may seem a struggle to resolve. Everyone has their own view and idea of how it should be. Yes- even people with your genetic material in their DNA can see things way different that you!. Throw in a partner who was brought up in a different family, with different ways they did things, and you have a recipe for possible disaster.
Can you relate?
Well, our family has found something that has been super helpful for us. We have been using for about 5 years or so now (since 2015). Do we do it every week, no, but the weeks we do there is definitely a better flow in our household energy.
It is something we do typically on Sunday evening, because then we are prepared for the week ahead. It takes anywhere from 15 minutes to half an hour. We have never gone longer than that. Amazingly everyone loves it and participates.
Are you ready to find out what it is?
It's called Family Council.
Businesses run efficiently because the meet often to discuss challenges and find solutions. So having a family meeting actually works very similarly.
I created a
FREE guide
for you.
In the Guide you will see the top benefits of having a family council, things to watch out for and steps by steps instructions on how to hold one. I have even included a FREE printable form to get you started.
We have adapted and adjust the form layout many time over the years and this layout works best for us. But feel free to use it as a template to create your own from if something on it doesn't quite work for your family.
You can see how I use it in this quick video
here
.
Hope you have the best day ever!
Tammy
Love what you are reading here, subscribe to stay up to date!
You can also Follow me on the following social platforms...


I am have a number of affiliates and by clicking the link(s) in my posts, I may receive an income from your doing so, thank you for your support!