Dec 12, 2022 07:01 PM Central
Tammy Hawskworth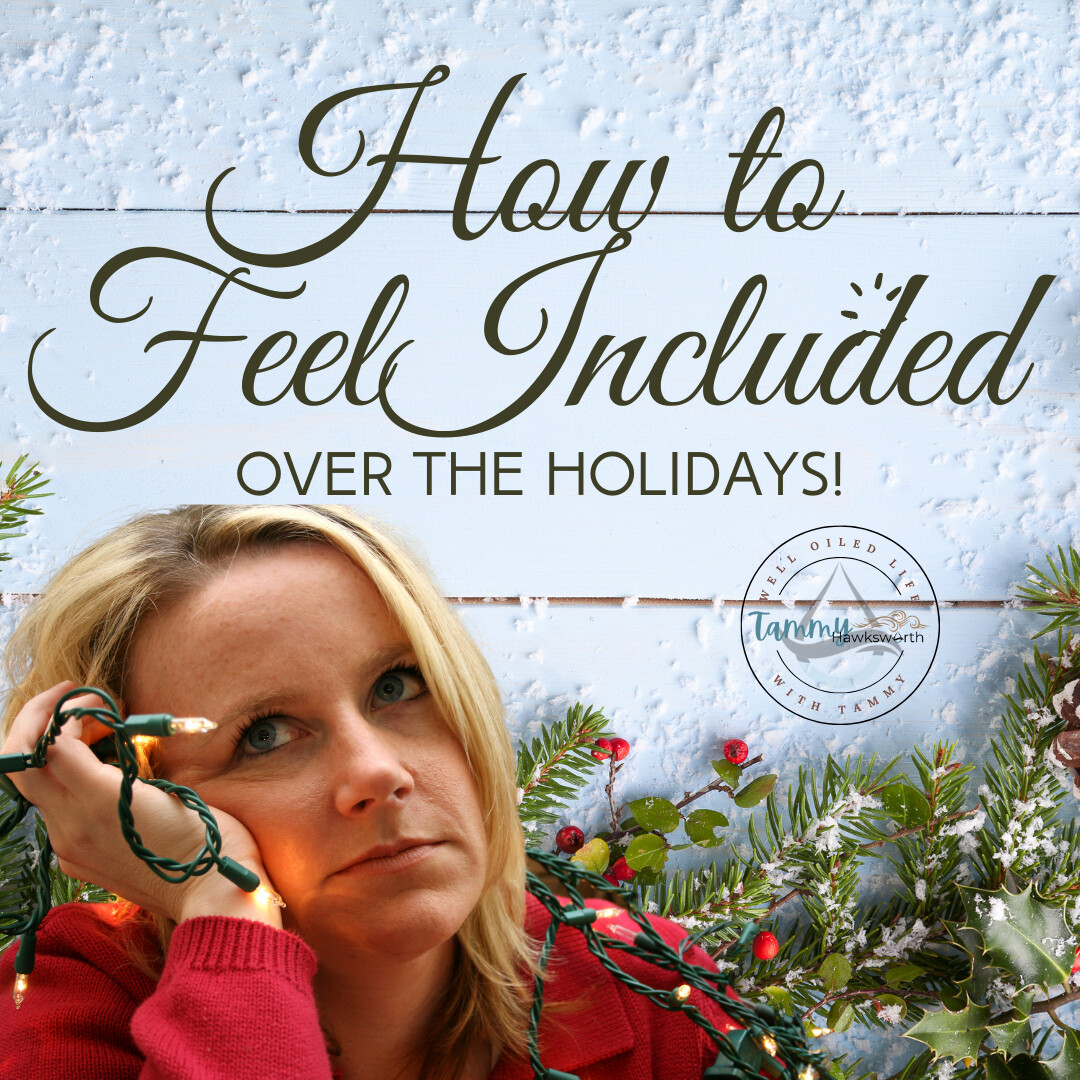 The holidays can be a difficult time for those who may not feel included or connected to their family, friends or community. This can be especially true for those who are far from home, have recently experienced a loss or major life change, or simply don't have a strong support system.
However, there are ways to feel more included and connected during the holiday season. Consider some of the following ideas:


1. One way to feel more included is to reach out to others and connect with them. This can be as simple as calling a friend or family member, or attending a community event or gathering.


2. You can also volunteer your time to help those in need, such as at a soup kitchen or food bank. This can not only help you feel more connected to others, but also provide a sense of purpose and fulfillment.


3. Another way to feel more included during the holidays is to create new traditions or rituals. This can be as simple as starting a new holiday movie night with friends, or cooking a special dish to share with loved ones. You can also try incorporating elements of your own culture or heritage into your holiday celebrations, such as by making traditional dishes or decorations.


4. It can also be helpful to set aside time for self-care and self-reflection during the holiday season. This can help you maintain a sense of balance and well-being, and prevent feelings of loneliness or isolation. This can include activities such as exercise, meditation, or simply taking some time to relax and unwind.

5. Another fun thing to do, if cheer up others. Give random compliments, hold doors for people, Pass out candy canes, are just a few ideas.

One year I had to work during my birthday. I chose to make my day one about giving rather than receiving. I knew the owner(family member) and made a plan with her to offer a free service to all clients for that service that day and I would cover the cost(which was agreed upon with owners). I had such fun telling clients their service was on m e today since it was my birthday. Many expressed such joy and I had a number leave me gifts or tips. In the end I had the most fun of all and best birthday ever, which is just two days before Christmas.


Overall, the key to feeling included during the holidays is to connect with others and engage in activities that bring meaning and fulfillment. Whether it's reaching out to loved ones, volunteering, creating new traditions, or practicing self-care, there are many ways to feel more included and connected during the holiday season.

Did any of these ideas resonate for you? If so, What will you choose to do?
Love what you are reading here, subscribe to stay up to date!
You can also Follow me on the following social platforms...


I am have a number of affiliates and by clicking the link(s) in my posts, I may receive an income from your doing so, thank you for your support!