Mar 28, 2023 08:43 AM Central
Tammy Hawskworth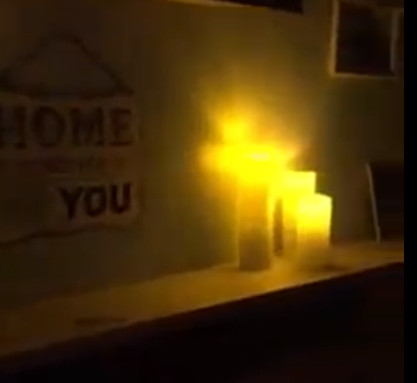 Do you love candles but fear using them?
Do you want to create a romantic atmosphere?
Maybe you want to create a relaxing environment for meditation or a client treatment.
Look no further than flameless candles! Not only are they a great way to add ambiance to any room,or client service space, but they also come with a host of benefits that can help support yours or your clients mood and well-being.
Here are three benefits of flameless candles for mood support:


They create a calming atmosphere
One of the primary benefits of flameless candles is that they create a calming atmosphere that can help soothe the mind and reduce stress levels. The soft glow of the candles can help promote relaxation, making them an excellent addition to any meditation or self-care routine.


They provide a safe alternative to traditional candles
Another benefit of flameless candles is that they provide a safe alternative to traditional candles. With flameless candles, you don't have to worry about accidentally knocking over a candle and starting a fire. This can give you peace of mind and allow you to fully relax without any added stress.


They are long-lasting and cost-effective
Flameless candles are also long-lasting and cost-effective. Unlike traditional candles that burn out quickly and need to be replaced often, flameless candles can last for hours on end. This makes them an excellent investment that can save you money in the long run.
So, whether you're looking to unwind after a long day at work, create a romantic atmosphere for a special occasion, or just add a touch of ambiance to your home, flameless candles are an excellent choice. With their calming effect, safety benefits, and cost-effectiveness, they are the perfect addition to any mood-boosting routine.
I added a set to our bedroom and found them perfect for low light and mood setting. I can turn them on once for a specific time and set the 2 hour timer and they turn on the same time each day for my specified time frame. I am still on my first set of batteries too and it has been months of use(Oct2022-March2023)!
Here are link to the sets I have. The
first link
has a real candle feel with a wax like coating on the outside, the
second link
is a bigger set and is plastic. Both are great!
So, go ahead and treat yourself to a few flameless candles today. Your mind and body will thank you for it!
Love what you are reading here, subscribe to stay up to date!
You can also Follow me on the following social platforms...


I am have a number of affiliates and by clicking the link(s) in my posts, I may receive an income from your doing so, thank you for your support!