Apr 14, 2021 10:34 AM Central
Tammy Hawskworth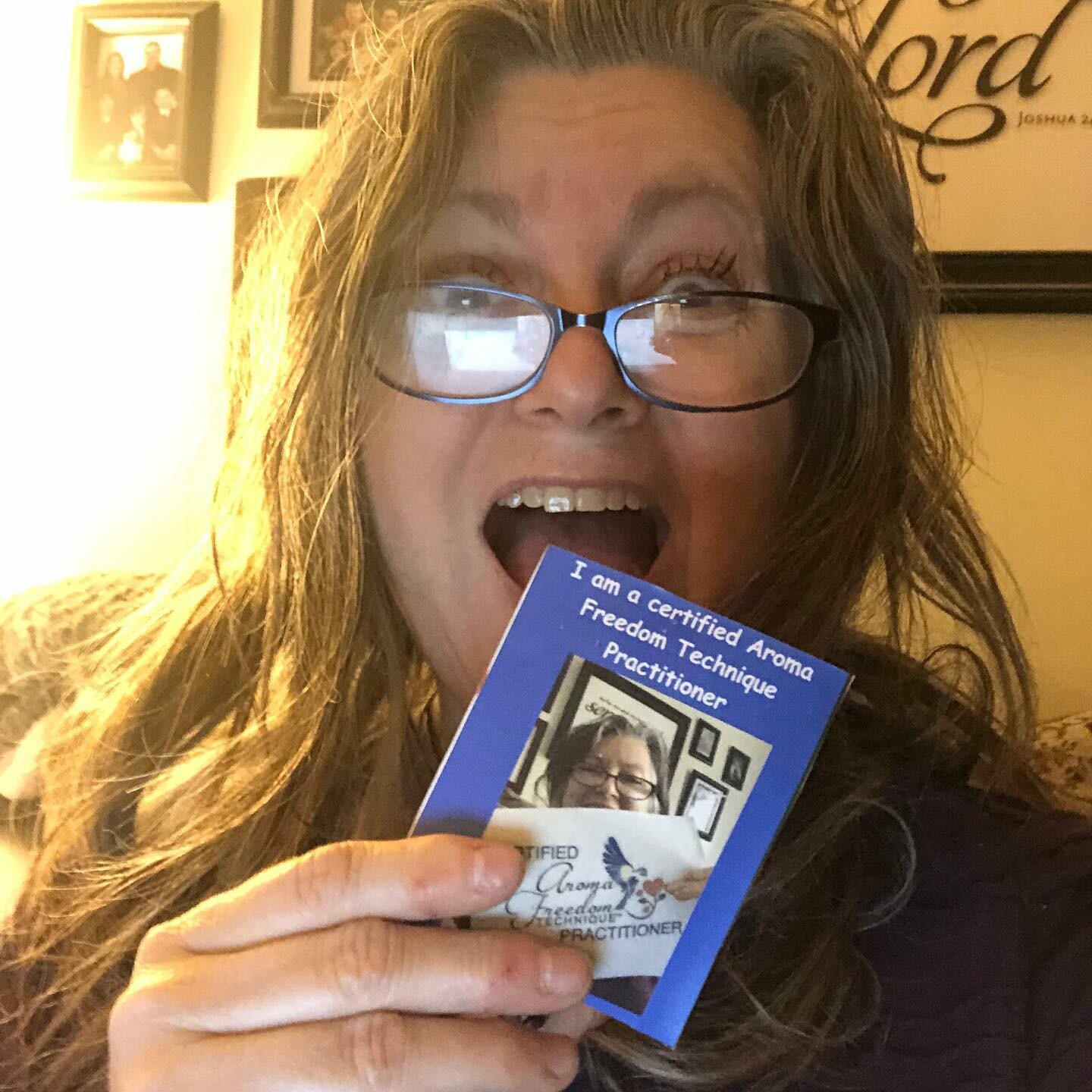 From the time I was little, I had a goal....I want to get married and have 6 kids. I played with my dolls and imagined the reality of my future goal often.

I never really considered how my desire for a goal and the end results were connected. It just happened...or so I thought.

Now I know better, I now realize I can choose a desired outcome, focus my senses on that goal and I am able to purosefully achieve my desired outcome...often quite quickly.


I feel joy and excitement every time I am able to remove an achieved goal off my vision board into my vision board success binder (yes I keep track of this).

Two days ago I had the opportunity to transfer another achieved goal into my success binder.
I joined an essential oil company a few years ago and shortly after was introduced a technique that through the use of oils and connecting to my negative thougths, feeling and memories, I found I could easily and quickly removed block in my way of reaching my goals.
This technique facinated me. I watched the creator and made lots of notes on how he did the technqiue. I volunteered to do session online with a oily group. I even did one on ones and a few in person groups. The results always were postive. I felt good, the participants felt good. I knew one day I would take the training. I looked into the costs and set it on the "back burner" as currently the fee was out of my price range.
My finacial situation greatly improved in 2020 and I put it on my vision board and told myself, I will sign up when it comes on for half price. Shortly after that Dr. Perkus put it on for half price. I told my son, and he said "are you going to ask Troy(my hubby)?. I said yes, as soon as he wakes up.
I waited until he was medicated as he has chronic off the charts pain and it is the worste in the morning. As soon as he was, I asked. To my great surprise and enthusiasm...he said" sure' without any other comments. I SIGNED UP!
The course did not start until the new year but that was okay, I was grateful that is was not over the holidays.
It was a 8 week course so I would be required to be very focused and diligent in the program. This was slightly concerning as my family dynamic can be varying from day to day and that means I don't always get done what I desire to get done. Before the course started....this issue was dealt with as well....Dr. Perkus opened another option up...self paced!
Well, I was on that ASAP. Now I could work at my own pace and not stress about being done "On Time!"
I was able to attend the current classes' live sessions, I started slightly before them and ended slightly after.
I passed my LOV ..(my Live Observation Video of a session) with Mastery....talk about a pleasant surprise.
Now to finish putting my papges and pages of notes into the tracking form.
That part ook sometime and took the longest to be reviewed ...10 days ...which felt like forever.
I was just starting to get anxious about the results when there it was...a post with me tagged in it, that I was now certified. There was happy dancing, squeels, woohoos and high fives.
Just a little celebration excitment over here.
Goal achievement feels amazing, the process if fun!
I help others do this as well.
If you are desiring to reach your goals and struggle getting there. I help remove those wals in your way, so you get there as quick and as easy as possible and have fun along the way.
If this sounds like something you desire...check out my mentoring package
h

ere
If you are interested in also becomming a Certified Aroma Freedom Technique Practitioner to help and serve others in a way that is meaningful, uplifting and easy way, that leaves your clients and you feeling amazing! then you can sign up
here
.
Have the Best Day Ever!
Tammy
Love what you are reading here, subscribe to stay up to date!
You can also Follow me on the following social platforms...


I am have a number of affiliates and by clicking the link(s) in my posts, I may receive an income from your doing so, thank you for your support!